Main content starts here, tab to start navigating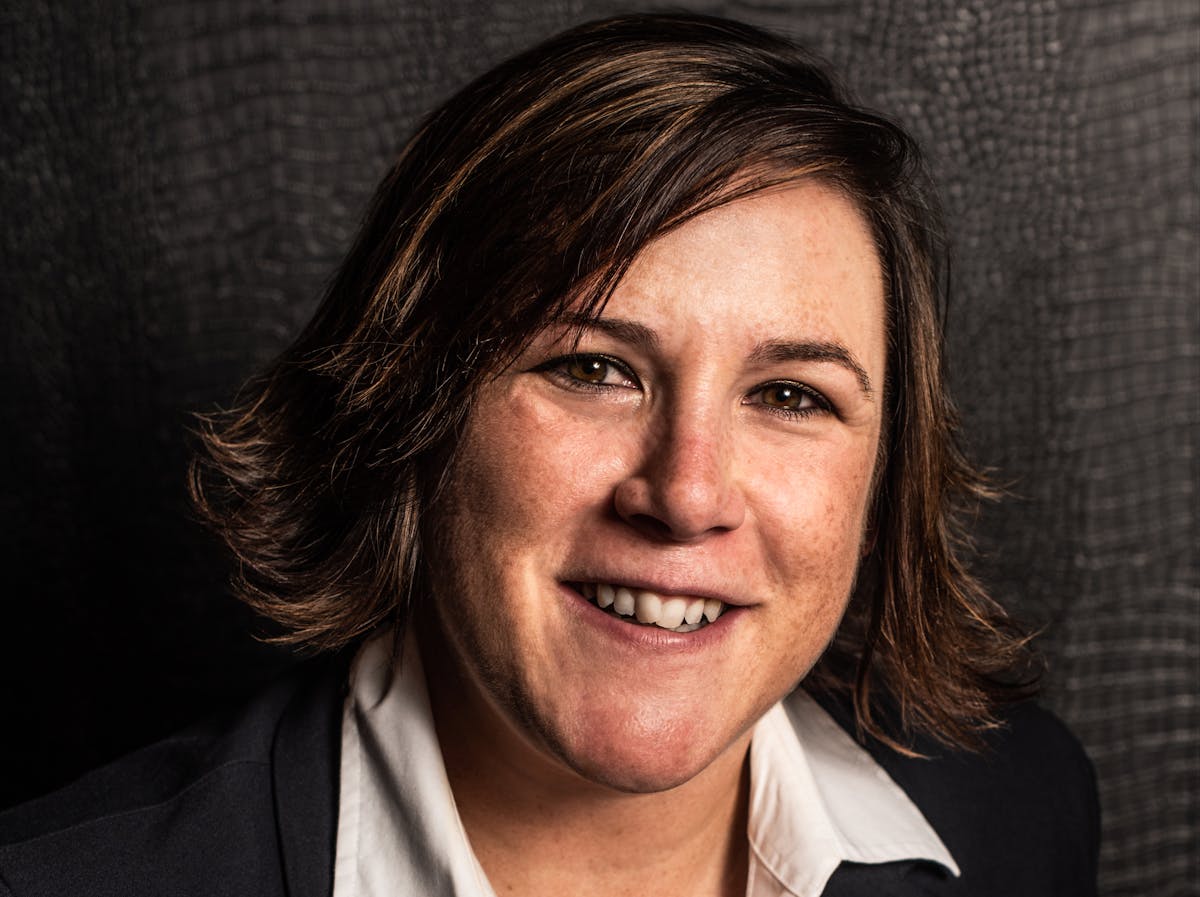 Amy Lawless
Proprietor
Spend some time with Amy Lawless and you'll quickly learn that Amy is most passionate about people. As a co-owner of The Dearborn, Amy touches every interaction with warmth and charisma in her role leading the restaurant's front-of-the-house. A love of genuine care and building relationships has inspired a devoted following for the Loop favorite and has earned widespread praise, including the nod "Top 100 Restaurants in America for 2022" by OpenTable.
Amy's hospitality roots run deep. Growing up in Galway, Ireland, Amy began working at her family's restaurants and hotel at the age of 14. Like her siblings, she was steeped in the meaningfulness of the trade. Amy then rowed her way to a rowing scholarship at Boston University in 1998, where she earned a degree in sociology and psychology.
Her decision to move across the pond to attend school helped to inspire her family's decision to transition their longstanding restaurant business to the U.S. Here, they opened The Irish Oak, Wrigleyville's first authentic Irish pub, in Chicago. With hospitality playing an important role in Amy's formative years, she stepped into the family business upon graduation, first working as a bartender before moving into a management position—where she tackled everything from training the host team to crafting some of the North Side's preeminent whiskey cocktails.
Amy then initiated front-of-house duties at another family institution, The Gage on Michigan Avenue, in 2009. Seven years later, Amy opened The Dearborn, an elevated, urban American tavern with her sister Clodagh. The Dearborn quickly became an instant classic.
Amy, alongside her sister Clodagh, was honored as the Outstanding Professional in Restaurant and Hospitality by the Professional Irish Women of Chicago.
The ability to mentor up-and-coming talent in hospitality is particularly important to the restaurateur. In particular, her tireless support of the LGBTQ+ community has been recognized widely, including the LGBTQ+ Outstanding Service in Business Award presented by the State of Illinois Treasurer.
Amy lives in the Northside of Chicago with her wife Cynthia and their beautiful children, Lillyana and Luke. She cycles and rows in her spare time.