Main content starts here, tab to start navigating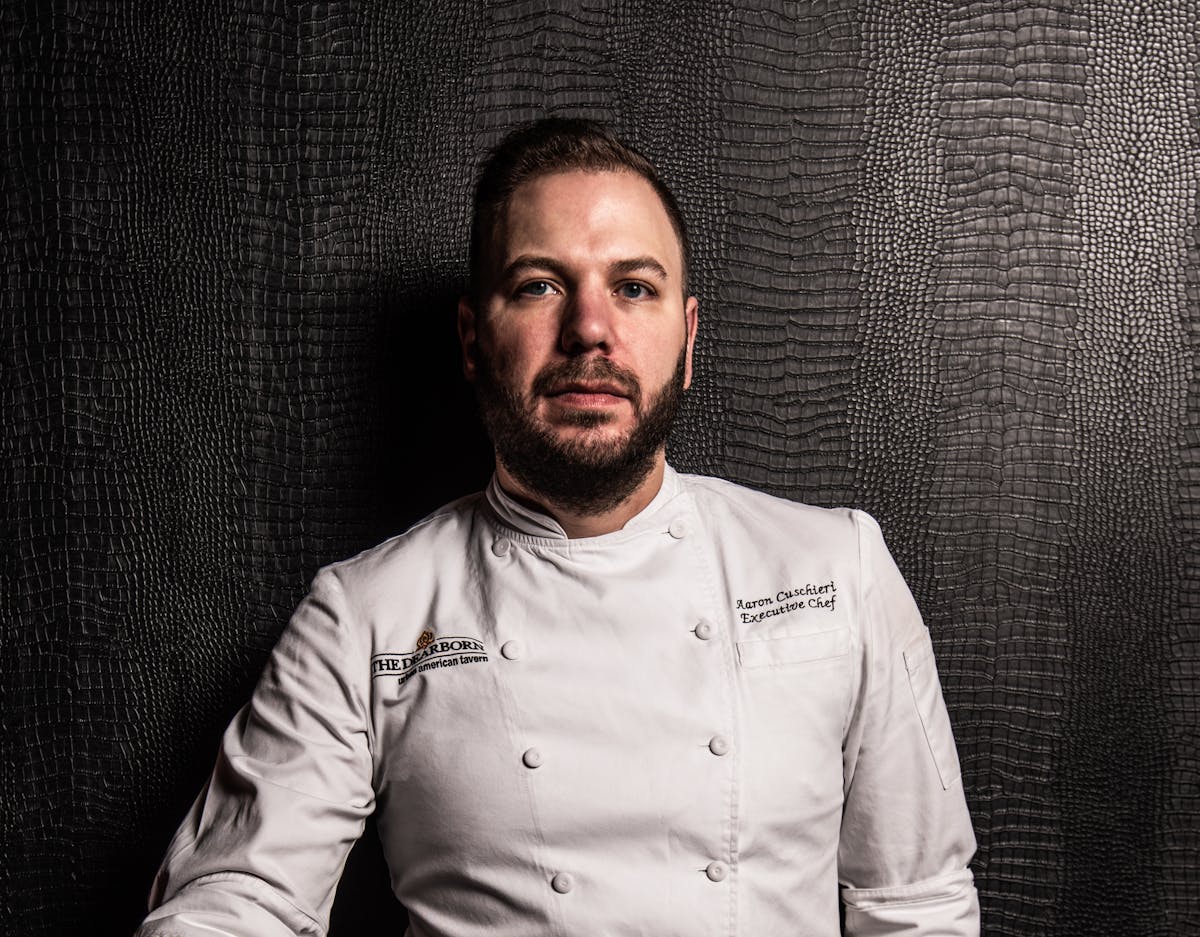 Aaron Cuschieri
Executive Chef
Aaron Cuschieri worked under a number of the country's most acclaimed chefs over the last decade before joining The Dearborn to launch his vision for the urban American tavern with owners Clodagh and Amy Lawless.
A Detroit native, Aaron attended culinary school at the Art Institute of Michigan and began cooking at Assaggi Bistro in Ferndale, Michigan, where he rose from sous chef to executive chef within a year. He then staged and was hired at Chicago's acclaimed Alinea.
Aaron soon was tapped by Chef Takashi Yagihashi to be chef de cuisine at Takashi restaurant, which led him to the executive chef position at Yagihashi's second restaurant, Slurping Turtle. In 2015, Aaron began running the kitchen at Kinmont, where, under the tutelage of Chef Jared Van Camp, he channeled the restaurant's sustainable "Field & Stream" ethos into eclectic menu items like the fish-focused charcuterie board.
At The Dearborn, Aaron draws from the agricultural bounty of his native Midwest in a kitchen of his own creativity, merging his fine-dining experience with a genuine, unpretentious appreciation for food.
One of Zagat's "30 Under 30" (2013) and Eater "Young Guns" (2012), Aaron appeared on Season 11 of Bravo's popular "Top Chef" series (2013, New Orleans) and bested Bobby Flay on the Food Network's "Beat Bobby Flay" (2019).