Main content starts here, tab to start navigating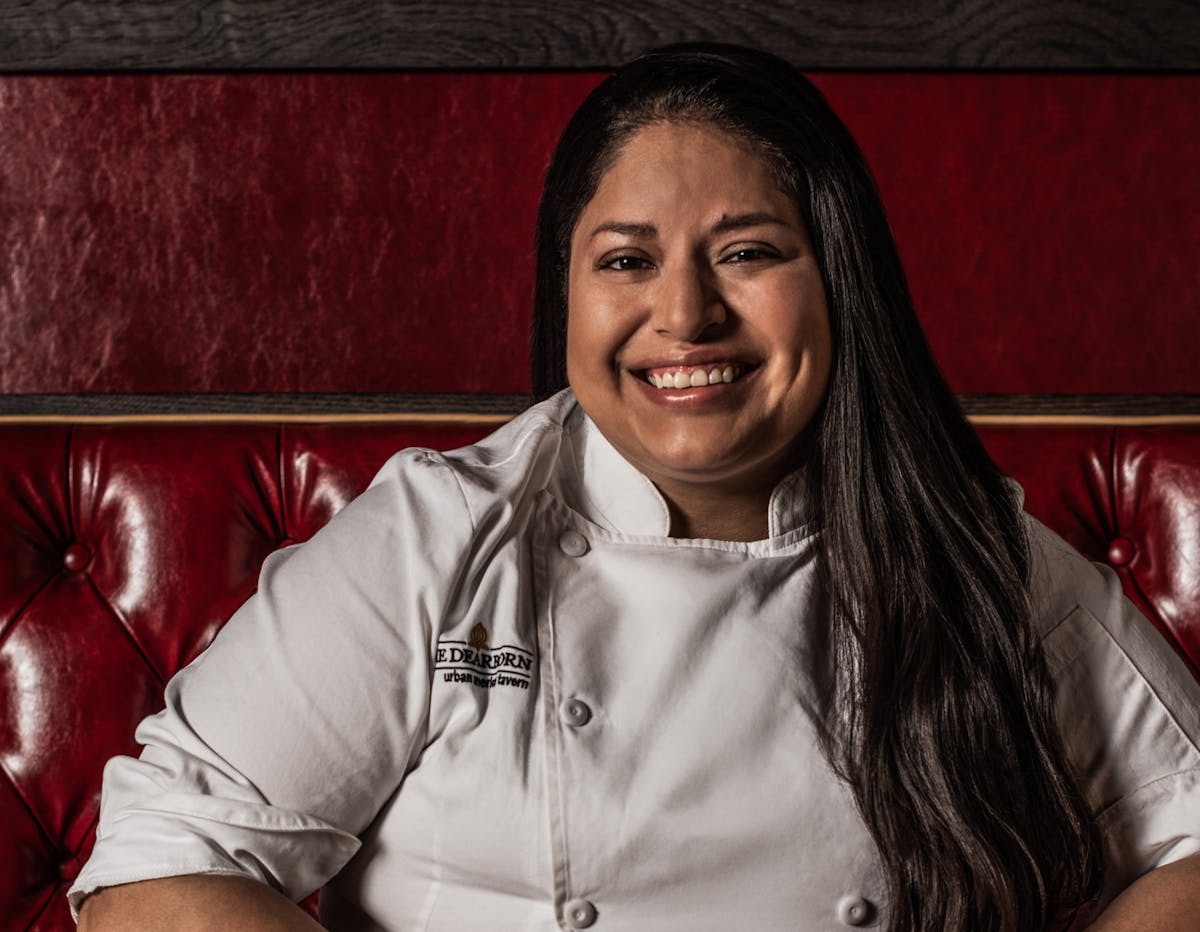 Julianna Westgor
Pastry Chef
Julianna Westgor's dedication to her craft began in culinary school at the Illinois Institute of Art-Chicago. While a student, she did a pastry internship at one sixtyblue, immersing herself in the challenging technical aspects of the work. After earning her degree in culinary arts in 2011, she joined the contemporary American restaurant full-time.
Julianna's drive to grow as a chef brought her to The Gage in 2012, where she was soon promoted to pastry sous chef. In her more than five years there, she also created desserts for sister restaurants Acanto and The Dawson, working with the restaurants' executive pastry chefs and expanding her knowledge of other pastry styles and techniques, from bread to chocolate confections.
Julianna joined The Dearborn in 2017, a "perfect fit," as she says, given that she'd worked with owners Clodagh and Amy Lawless (sisters of The Gage's Billy Lawless) and knew executive chef Aaron Cuschieri. "Aaron and I are eerily similar in our tastes and culinary styles. We're on the same page as far as what we want to accomplish," she says.
Julianna's mantra revolves around seasonally driven desserts that incorporate playfulness and a hint of surprise. "I like to find flavors and presentations that people are familiar and comfortable with and then add one element that is a little new or different," she says.
Her desserts have included her take on deep-fried Twinkies and St. Louis gooey butter cake. Her rotating selection of ice creams and sorbets and her churros (when they're on the menu) are house favorites. Julianna's creativity extends to the brunch menu in dishes such as Cinnamon Roll French Toast.