Main content starts here, tab to start navigating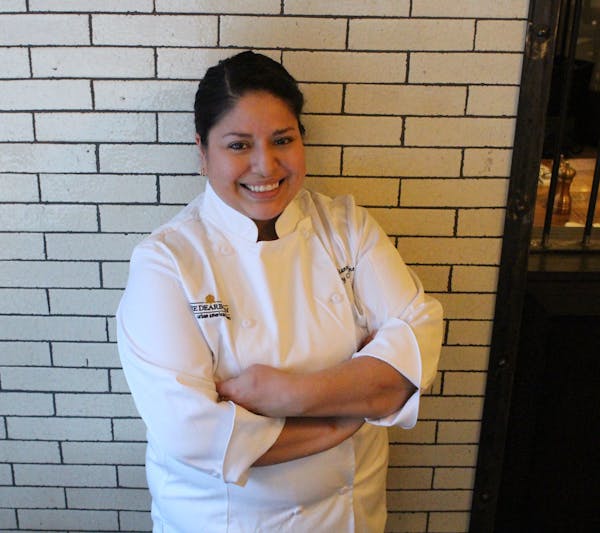 Julianna Westgor
Pastry Chef
While Julianna Westgor didn't always know she wanted to be a pastry chef, it didn't take long for her to figure that out. While attending The Art Institute of Chicago, she did her internship at the now-closed One Sixty Blue, where she was assigned to work in the pastry department. After three months of staging at the contemporary American restaurant and once she received her Associate Degree in Culinary Arts and Related Services in 2011, she was offered a full-time position as pastry line cook. "For me, it's more technical and more of a challenge," she says of her preference for creating pastry items over savory ones.
That dedication to her craft can be found in the desserts Westgor creates in her current position as pastry chef de cuisine at The Dearborn. There, Westgor's balanced desserts that incorporate different layers of textures have earned a loyal following at the modern American tavern in the heart of Chicago's Loop.
Westgor's drive to grow as a chef was put to the test when she worked at The Gage, where she started as a pastry line cook in 2012. It didn't take long for her to be promoted to pastry sous chef. In her more than five years there, she also went on to create desserts for sister restaurants Acanto and The Dawson simultaneously and work under three executive pastry chefs. This gave Westgor the ability to expand her knowledge on a variety of pastry styles and techniques, including those for ice cream, cakes, mousses, brunch pastries, chocolate, confections and bread.
In late 2017, Westgor became pastry chef de cuisine at The Dearborn. She calls this position "a perfect fit" in part because she had previously worked with The Dearborn's owners, Clodagh and Amy Lawless, sisters of Billy Lawless, owner of The Gage. Westgor was also familiar with Aaron Cuschieri, the executive chef of The Dearborn. "Aaron and I are eerily similar in our tastes and culinary styles," she says. "We are on the same page as far as what we want to accomplish."
Since joining The Dearborn, Westgor has changed several items on the menu in keeping with her mantra of seasonally driven desserts. Westgor also likes to encourage diners to try new ingredients, albeit in unassuming ways. "I like to find flavors and presentations that people are familiar and comfortable with and then add one element that is a little new or different," she says. Her Cinnamon Spice Churros, which combines pumpkin white chocolate mousse with a rumchata ice cream and a warm toffee pour, is a perfect example.
Westgor's creative and innovative dishes can also be found on the brunch menu with items such as bananas fosters french toast, cookies & cream donut holes and the savory cheddar-bacon cornbread waffles topped with a sunny side up egg.
In the coming months, Westgor is looking forward to making ice cream, including ones that include subtle spirit flavors, as well as popsicles that incorporate fresh herbs.